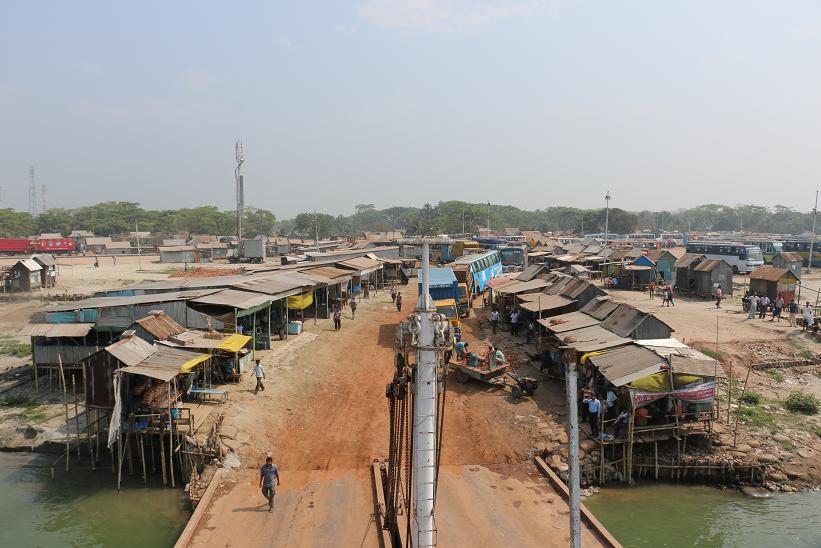 I woke up at 9pm after sleeping a couple hours and begun doing some night photography of Dhaka and looking over forecast models for the following day and discussing with the team. At around 4:30am the sounds of the call
to prayer echoed around the still quiet old Dhaka to give it a very certain surreal feeling.
At 8:30am we left for Barisal and drove to the Ferry Ghat. After driving through the rest of Dhaka and the outskirts  and reaching the Ferry, I was immediately put into a restaurant and had some eggs and bread. The ferry soon arrived and we were on our way. I had started to draw the insatiable curiosity of people with several around me from this point on. During this time I started our meteorological observations from the ferry itself, getting a dewpoint of 78F at first and a substantial 10kt breeze which died down as we headed further west. The trafficway was full of ferries – large and small, as well as fishermen in boats that looked like they could have been built in the 16th century and speedboats.
When the captain of our ferry learned an American was on the boat it was off to the bridge to get my picture taken with them. One thing about Bangladesh is that the people here really love America and there is an added appreciation that you have come to their humble country. Part of it is that Bangladeshi people really admire America and it's success, ingenuity, technology and wealth. The other part is that America has helped get Bangladeshis jobs and helped in times of crisis and need with humanitarian aid.
After talking with the captain and crew and posing for pictures with them (because everyone wants their picture with you), it's off to Barisal.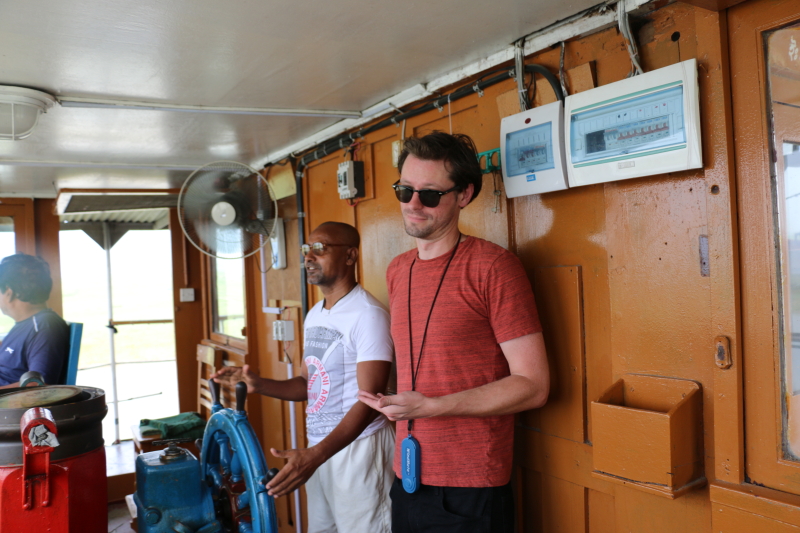 The road was a spattering of villages, with open stretches with a single line of trees on both sides. Even in the open stretches, people were everywhere. And there is a chaos to transport in Bangladesh, where bicycles share the roads with buses and everybody passes at the first opportunity regardless of what's coming towards them. The motor reflexes of Bangladeshis are amazing.
At around 3pm we finally found a hotel, the Arena, and set out to intercept some storms further south. Yesterday only produced one significant storm which was located very close to the border of India, a supercell which lasted about an hour and collapsed. We did however get to experience the Kolbaishakhi, getting some rain and thunder and photographing the other storms off in the distant including a rapidly building storm.
And lots of visitors who came to admire and ask questions.
In this region wherever we stopped we were joined by about 6-8 people within a couple minutes who came to express their interest and support for this strange American studying their sky. In the evening we traveled off the beaten path to a small town along the river. Here it seems the entire village came out to see me and we hung out for a bit and drank a very sweet and fruitful tea together as it got dark. I professed America's happiness for the Bangladeshi people and we headed home for the night. Bangladesh at night is interesting, even on rural highways, there are people everywhere, constant obstacles emerging from the shadows, bicycles, rickshaws – many without lights. It's a special kind of madness.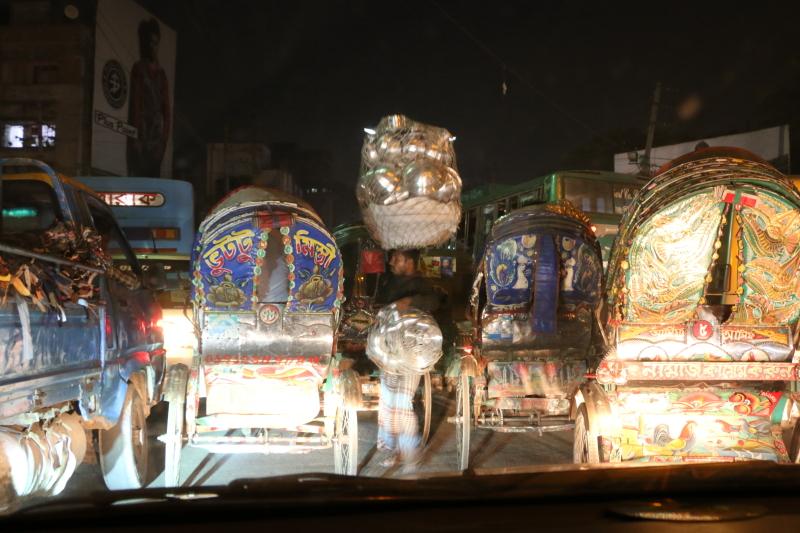 Dinner was a semi spicy rice with chicken which was good.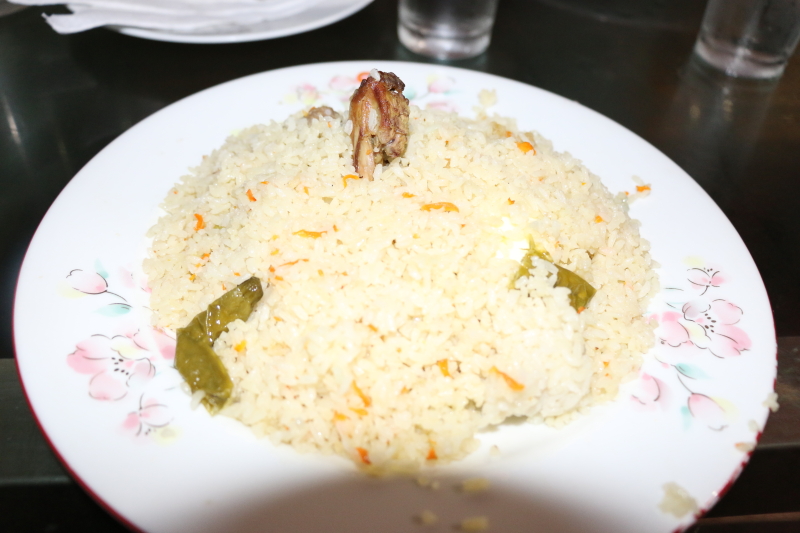 I feel asleep at 9pm, the hotel servant knocked on my door three times during the night, "do you want some coffee?" "no thanks", at around 2am he knocked and said "mosquito repellant?".
And a closing story for the animal lovers. The villages of Bangladesh are roving freely with animals. Sometimes cows just walk around, seemingly with no place in mind. But usually it's goats, lots of goats wandering about. What I find interesting is there is never anyone around that is shepherding them, so they may either be wild or just tend to wander around town.