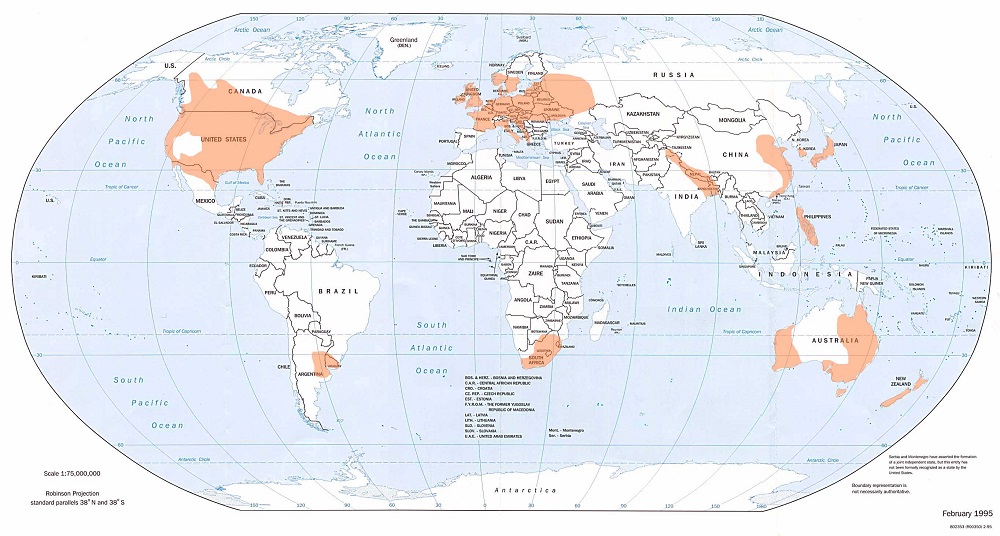 Tornadoes are common in several regions of the world – the largest, most studied and densest is the Great Plains of America "Tornado Alley". This area receives over 1,200 tornadoes per year, most occurring over sparsely populated landscapes and photographed by storm chasers and storm spotters.
Argentina also gets its share of tornadoes during their spring (which is opposite ours) and gets plenty of severe storms and extreme lightning storms. If you are planning a trip go check out this forum.
South Africa also gets its share of tornadoes and even has a forum dedicated to those who try chasing these storms. If you are interested in chasing South Africa, join this forum.
Australia is home to its fair share of thunderstorms and occasionally a tornado. They get around 16 tornadoes per year and have a significant amount of severe thunderstorms. If you want to learn about chasing and meteorology in Australia, check out this website.
Europe does get tornadoes, some of which can occasionally be strong/violent and tend to be concentrated in areas where topography/common weather patterns are favorable.
Europe occasionally experiences outbreaks similar to what happens in the United States where multiple supercells are producing tornadoes simultaneously. And according to this video they have the strongest windows ever.
Of course this list would not be complete without Bangladesh – a place where the world's deadliest and least observed tornadoes have occurred.
There are other regions that experience tornadoes not mentioned, including near the eastern coast of China and Japan – as well as reports that some parts of Russia may receive them.