Today was the first day in the escalating severe weather pattern in Bangladesh. The original plan was to head to Kulaura but that was based on storms having formed overnight in the Khasi Hills, throwing a boundary south and then forming another set of storms which were supposed to re-initiate during the daytime. Unfortunately, by morning it was clear none of this had happened and there was no clear boundary to focus on. After consultation with the forecast team it was decided to target the river circulations that had previously fired storms earlier in the month near Chandpur. About 10km NE of Matlab Bazar, we stopped for some meteorological measurements and ice cream and were impressed that the dewpoint was still rising as opposed to mixing out as it usually does in the afternoon.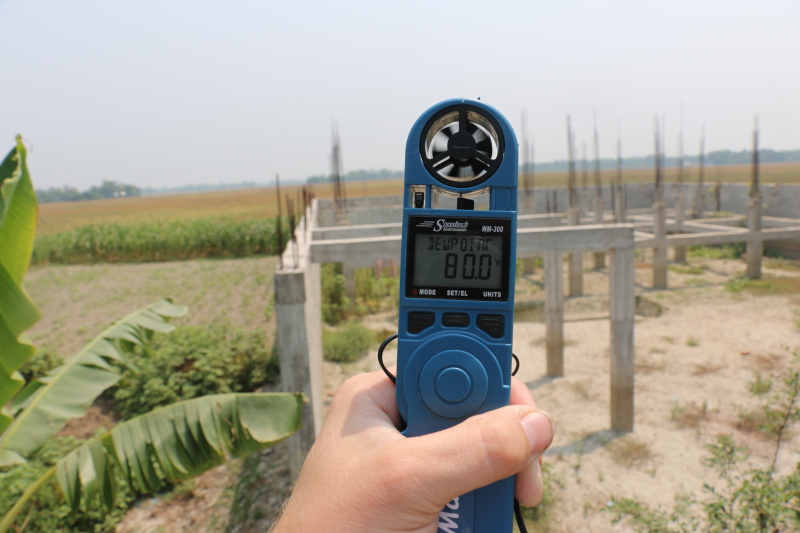 As we sat down for a moment and I was describing some of the conditions around us and illustrating with the sky, I suddenly turned north and was staring directly at a large thunderstorm shooting into the air. Just moments before the sky was blue as the ocean but the wonders of extreme instability can shoot a storm like opening a bottle of coke that someone has so generously shaken up for you. The chase was on and north we went.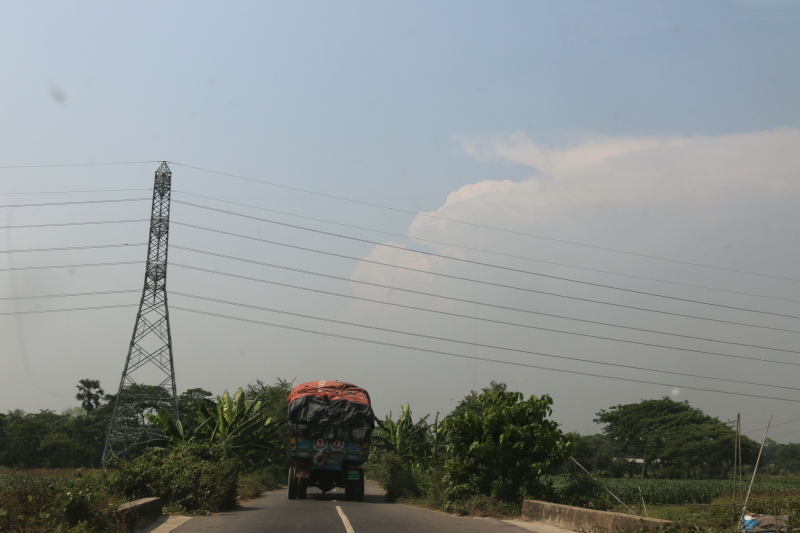 The cells were splitting while it would strengthen quickly, it would die within 20-30 minutes and be replaced by another split. It took us a good 2 hours to get to the main cell, by which time it had recently become outflow dominant. But it was soon enough where it's powerful core was still on its way down and showered us with high winds and nickel size hail. Our previous reading two hours before the storm had been 96F temp and 81 dew, in the outflow it was a relaxing 86/71 – which while still plenty warm and moist, is quite a relief from the heat for most folks. Most of this was captured on our video camcorders so stay tuned.
We raced south with the outflow boundary as a storm formed near Narsingdi, setting its sights on us.
As it went dark, lightning could be seen flashing near the trees.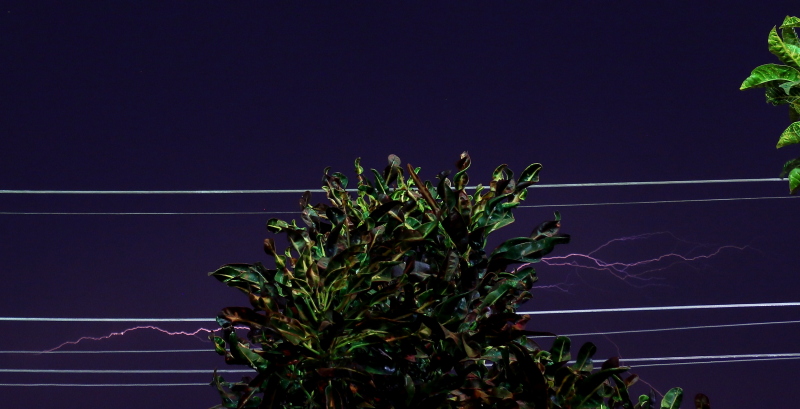 Just another day in Bangladesh…