After consultation with the forecast team, we decided on playing the boundary left from the previous convection that occurred overnight and in the early morning hours.
We originally headed to Joydebpur, a town located a little north of Dhaka that was near the outflow boundary. However, after the frontal analysis came in and based on experience so far with chasing Bangladesh, it was determined it was just too close to the OFB and that storms would form way too close to us, likely just east and the road network and intense traffic allow no margin – you must be sufficiently south east of a storms path to be successful. A re-position was done to the town of Ghorashal, at which point after posing for some ceremonial pics with the locals this cloud was seen rocketing into the sky.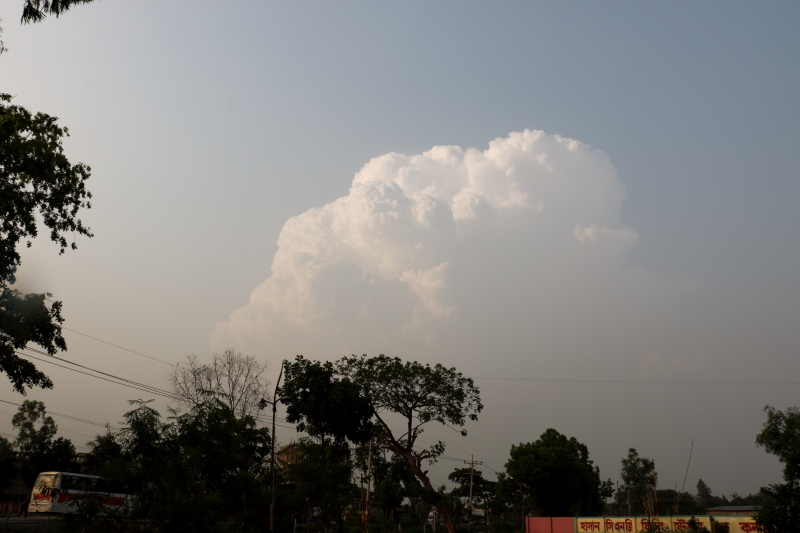 Given its location about 30km or so north, it seemed an easy intercept, and eastern Bangladesh is a relatively nice place to chase. The traffic is a little better, the roads seem to move faster and there are considerably more open plains.
Before long we had gotten into position just miles west of Bhairab Bazar.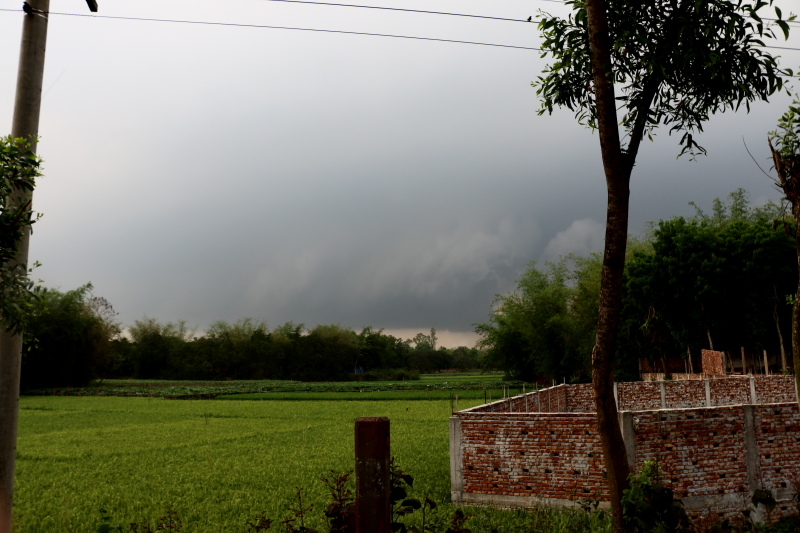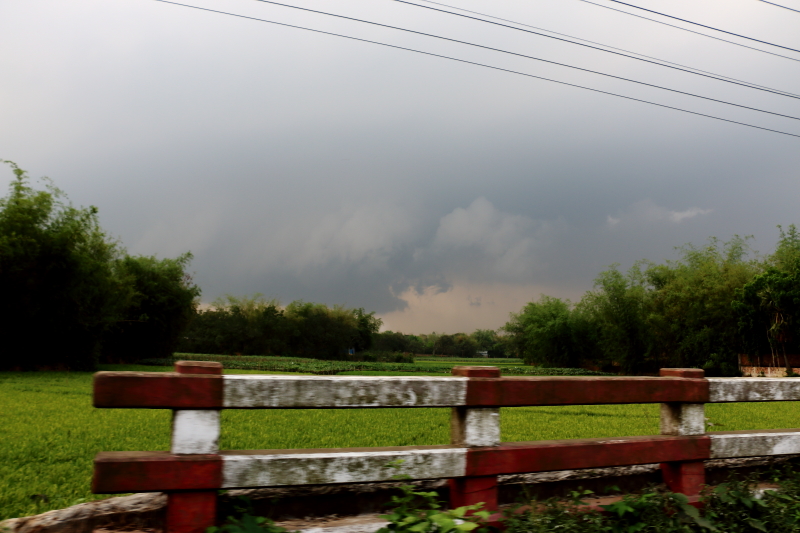 As the updraft base got closer we could see considerable upward motion.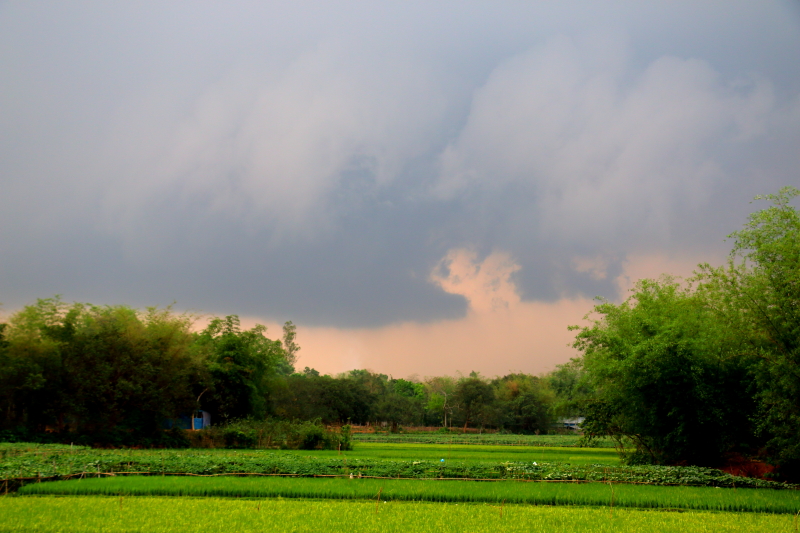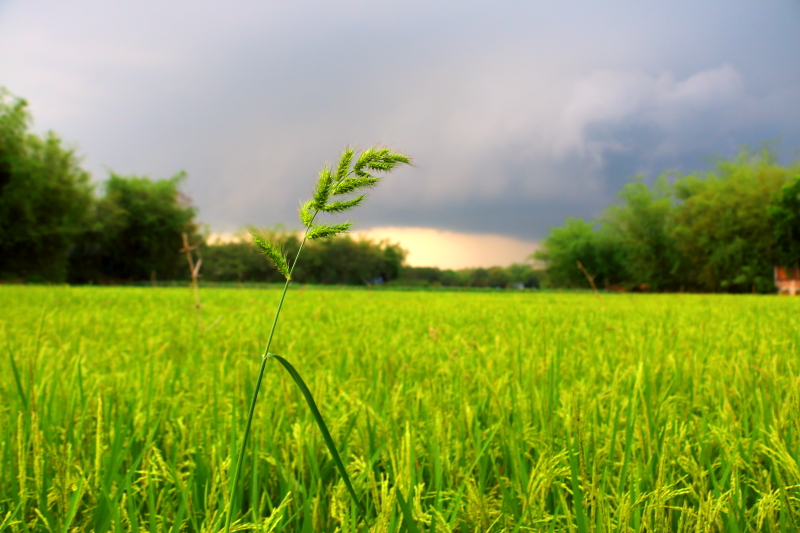 Soon we were on the move again the storm was maturing further with an inflow tail and the winds starting to pick up a bit.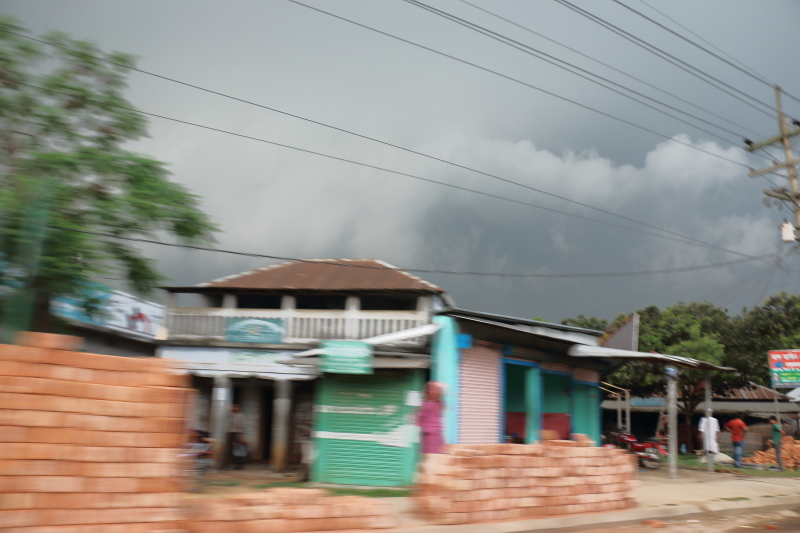 The storm was now beginning to cross the river.
And left us with a great view of sunset driven multi-colored cumulonimbus clouds.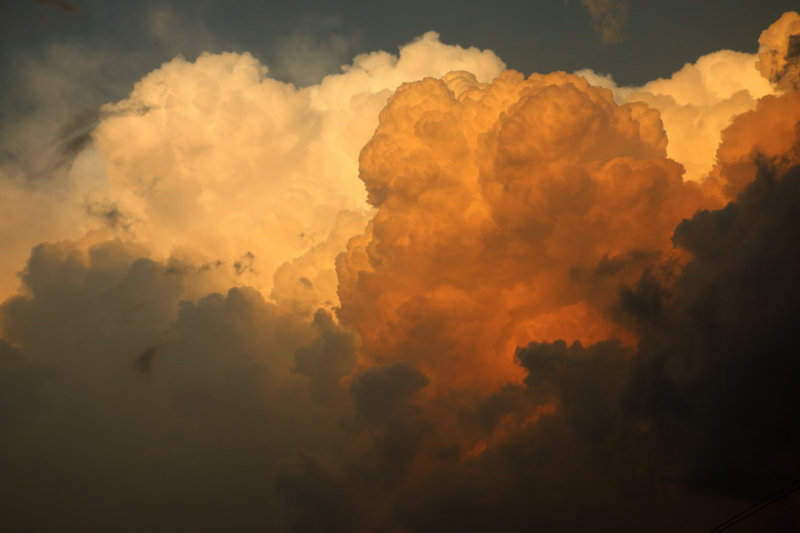 Another day in Bangladesh.